We have been satisfying our customers for
over 50 years
with our
quality products and services.
21 Time President's Award Winner
18 years Running!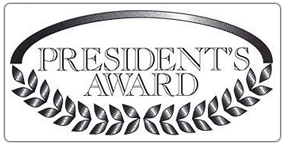 Midway Ford Truck Center is proud to be a 21 time President's Award Winner. This is the highest level of achievement that Ford Motor Company awards it's dealerships. Once again, Midway was 1 of the 320 dealerships out of over 3500 Ford dealerships nationwide to win this award. The President's Award is presented by Ford Motor Company to dealerships "in recognition for outstanding customer satisfaction through progressive management, dedicated employees, and high standards of operational excellence." 
Here's a handful of the awards we've won over the years
Ford 100 Club 
#1 Dealership in the nation for 
Medium Duty Truck Sales 
Midway has won this award 22 times!
Top 100 Award
Major fleet sales 
BPN Sales 
3rd Place with 5,249 Units Sold
Business 

Preferred

 Top 25 Dealer Award

 
#1 in the nation in total commercial contracts with Ford Credit
Ford Partners in Quality Award
Ford Credit's most prestigious award pays tribute to dealers who achieved the highest level of satisfaction and loyalty to Ford. 
One Ford Elite
1st place finish in President's Award and Top 100 award qualified us for this award. One Ford Elite was Ford's top honors for 2014. 
$1,000,000 Club
Parts Department Powerstroke Diesel Sales 2014 - 7th year running 
Volume Award 
2014 Medium Duty 
F650/F750 truck Parts
2009, 2011, 2012 & 2014  
Ingram's Best Co
mpa
nies To Work For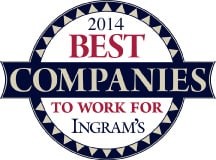 It's 54 years old, but perish the thought of a mid-life crisis at Midway Ford Truck Center. On the contrary, it continues to shine for a resurgent flagship company, notching 22 consecutive years among Ford's Top 100 Volume Dealers. For the past 21 of those years, Midway has earned Ford's President's Award for customer service, an honor that goes to less than 10 percent of dealers nationwide. So, just in case any dots must still be connected: Customer service does not emanate from a sour and dour work force. "We owe our longevity and success to our talented and loyal work force," says HR Manager Kathy Mandacina. How Loyal? Over 20% of the company's 295 full time employees have more than 25 years of service.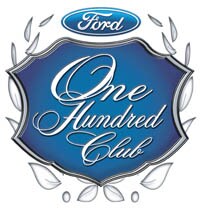 Midway Ford Truck Center is a proud recipient of multiple One Hundred Club
awards
placing us in the
top 100 performing Ford dealerships in the nation for both retail and fleet sales. This marks the 22nd year of Midway being a part of the Top One Hundred.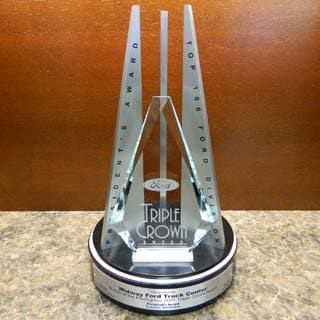 Midway Ford Truck Center is proud to be a T

riple Crown Award Winner.

The President's Award is given to dealerships for outstanding levels of customer satisfaction in sales and service.

To win the Triple Crown Award, a dealership must win the President's Award, Sales Leadership Award and Premier Club awards all in the same
year
.